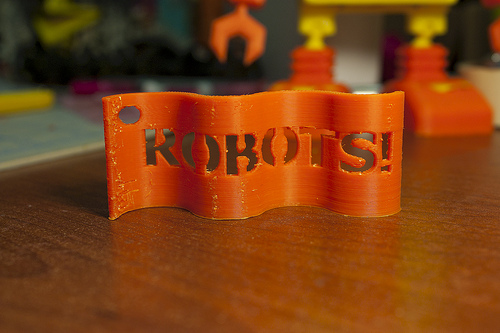 Wavy Text Token Using Autodesk Inventor
In this tutorial we will be creating a wavy text token. Along the way we will learn about text-embossing, manipulating sketches, and extruding tricks. This is a good exercise to play around with Autodesk Inventor and create something interesting to look at.
Why does this matter? Going further, you can use the skills learned in creating curved robot pieces, interesting looking structures, additional customization, and other ideas your imagination comes up with!
All that you will need is: Autodesk Inventor, a mouse with a right/left click (middle is handy for panning the view), and a special word or phrase.
Check out the tutorial and try it out here.