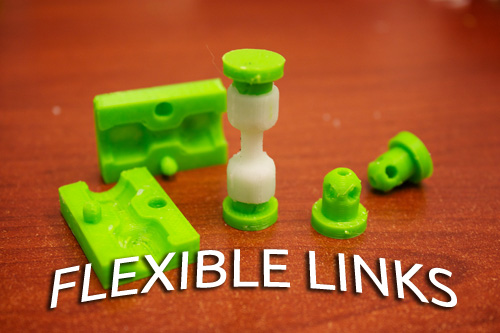 Moulding Flexible Links
In this tutorial we will be designing a mould for a flexible link and making one with Sugru. With the link, you can join two other 3D printed pieces together.
This technique can be used to build flexible areas in a robot, allowing it to have more movements than being directly driven by a servo.
Check out the tutorial and try it out here.
Also see our Learn page for more tutorials and things to try 😉