Here is a cool project update from John on the start of a robot that uses flexible links! Nicknamed Flexibot 0.1, here you can see the flexible links in action for a pan-tilt head, controlled by a RC joystick:
Here's more thoughts from John:
One thing I've been thinking about for years, is flexible robots. I'm a pretty good fabricator, but the precision and complexity, required to make useful multi-degree of freedom joints (like your shoulder) has always seemed a little daunting, especially if you try to make them compact.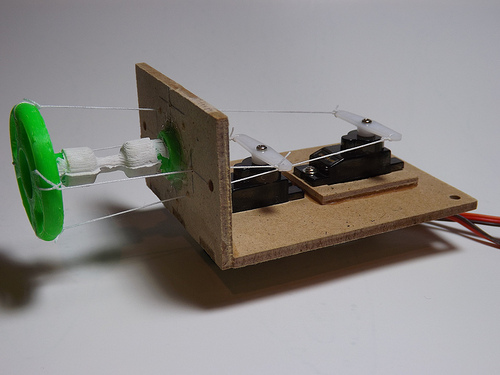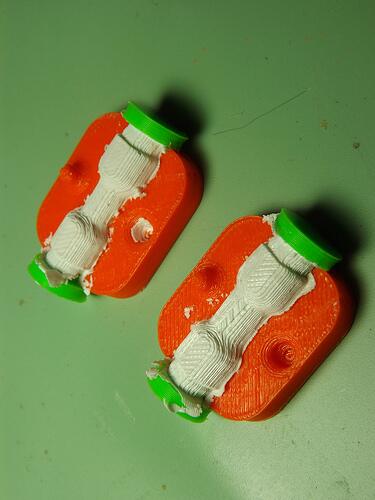 He plans to go further on the mechanics, then turn it into a proper robot with autonomous control. Last update on Twitter, he's going to the hobby shop for more parts- so that will be interesting. 😉 Botbait is definitely looking forward to (virtually) meeting another flexi-bot!
Read more over on John's blog!
We also blogged about John's RoboBrrd Stella here. Follow him on Google+!