3. Arm Servos
For this part, you will need your servos (TowerPro SG92R or similar). We will be adding them into the Body-Side pieces.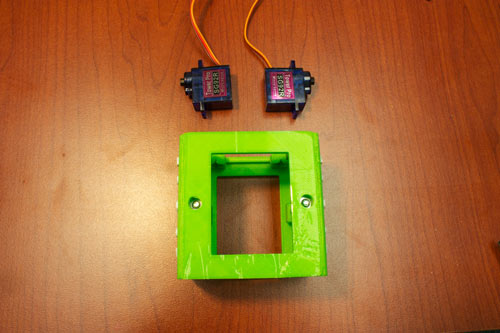 Push the servo into its mounting bracket extrusion on the Body-Side piece. The servo horn should be closest to the top of the body, or farthest away from the 'robobrrd.com' text on the Body-Front pieces.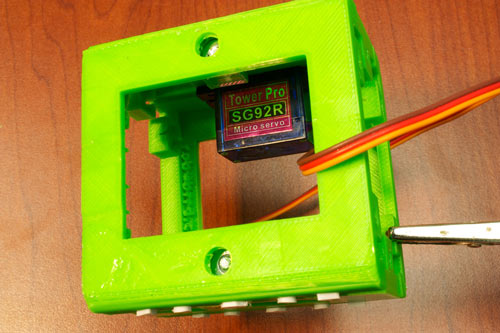 When you have the servos mounted properly, add some hot glue to the tabs to keep them sticking to the piece.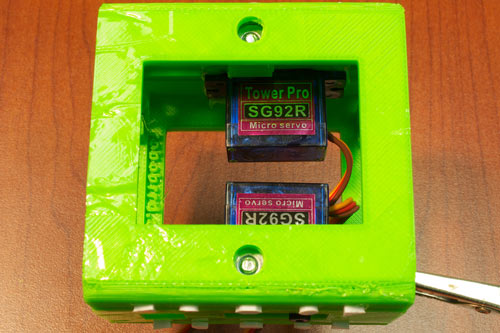 Next up we will be adding the Body-Top piece.