8. Feet
Grab the Ball-Ball pieces and the Feet pieces. Test the Ball-Ball pieces if they will fit into the feet. If not, start sanding them down a little.
If you want the feet to be a little less movable, you can add a little hot glue to the socket. In the picture below, the foot on the right side has had some hot glue added. Make sure that the hot glue and surrounding plastic has cooled before inserting the Ball-Ball piece, otherwise it can get stuck!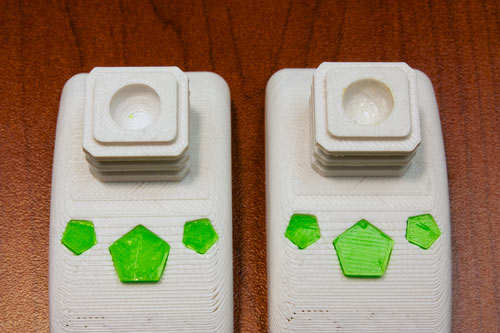 Add the opposite end of the Ball-Ball pieces to the Leg Plate. This is what it should look like when done.
Next up... it's a surprise!
*Note: You only need two Ball-Ball pieces, the 3rd one is in case your Buddy4000 breaks its leg or something.