Electronics
Intro
EEEEEE-ELECTRONICS! WOOHOO! Although the electronics do not come with your Buddy 4000 robot, this page will serve as an example of how you could do an electronics configuration for your robot.
Tools Required
- Necessary electronics
- Wire
- Perf Board
- Wire cutters & strippers
- Soldering Iron & Solder
Here is an overview of the electronics to familiarize yourself with all the boards.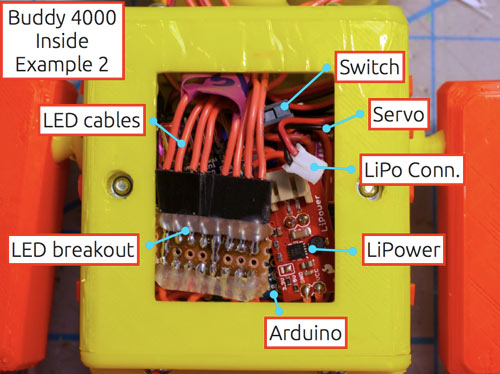 Below you will find a table with all the boards used. Afterwards, some helpful text about how the electronics were added to the robot's body. If you run in to any issues, feel free to ask away on the
forum
!
LET'S GET SOLDERING!